India's retail inflation surged to 7% in August 2022, way above the annual target set by RBI.
And here's a major problem - a typical Fixed Deposit still gives returns of about 5-6% annually. A PPF investment barely beats inflation, with a 7.1% return, and NSC gives just 6.8%.
Returns given by traditional fixed-income products aren't even beating inflation. And in such a scenario, investors who want safe, inflation-beating returns in the short to medium term with some liquidity, have very few options.
Let's look at some products investors can put their money in, to get inflation-beating returns
1. Employee Provident Fund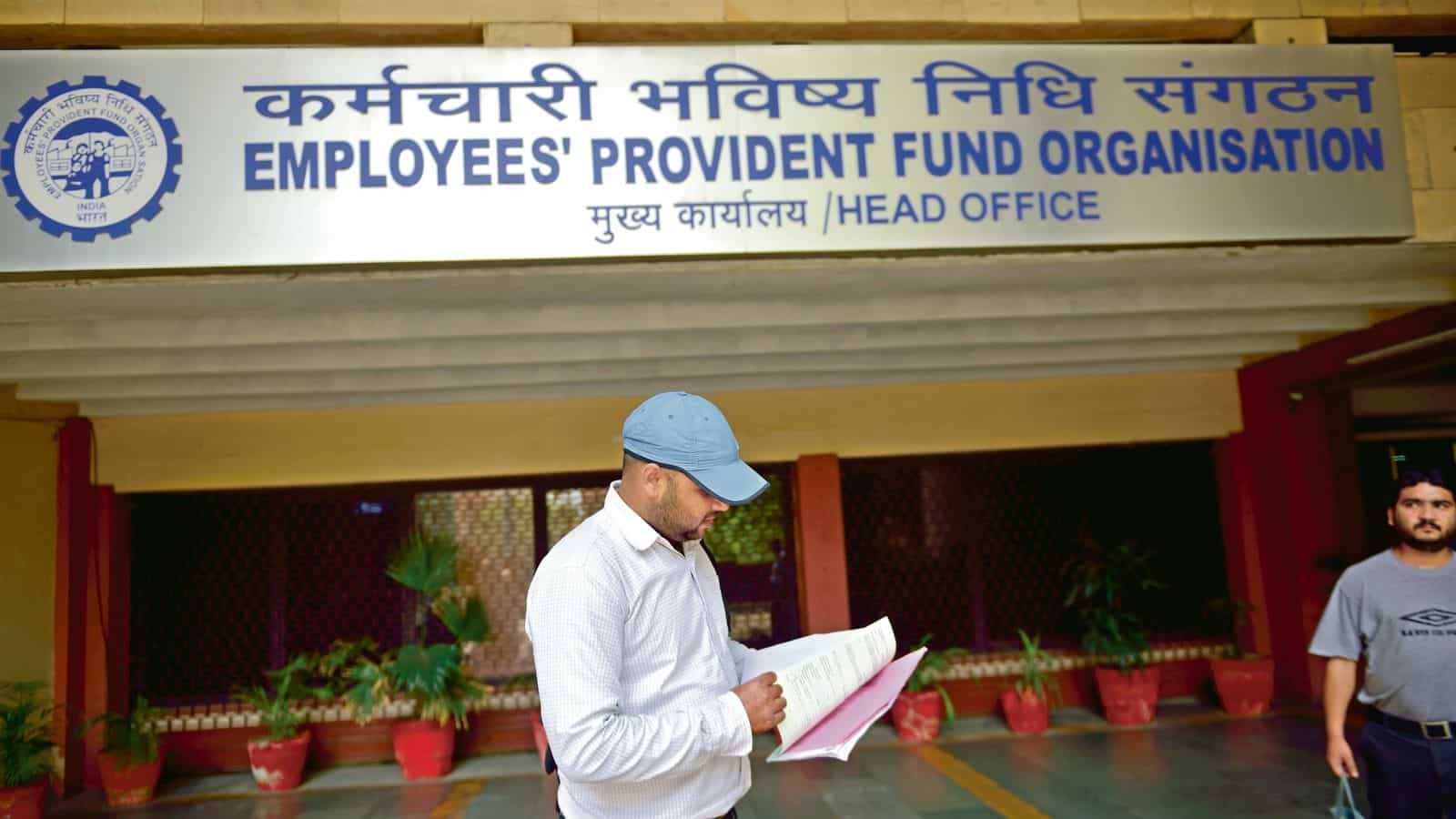 ‌                                            
‌‌The Employee Provident Fund (EPF) is a retirement scheme by the government that gives a fixed return to the investor. One major benefit of this scheme is that it is run by the government, and is therefore secure. Investors also get the benefits of compounding by keeping their money in it for the long term.
However, there are two major drawbacks of EPF:
The interest rate for EPF keeps changing as per the government's policy (as of August 2022, the interest rate is 8.5%). In such a scenario, investors have to keep guessing the rates, and don't have a clear picture of what they'll get over 10, 15 or 20 years. For all we know, the EPF returns could even go below inflation levels; the rates are seeing a downtrend since the past few years, so nobody can be sure of what they'll be in future
A major disadvantage of EPF is the investment timeframe - EPF has a lock-in period till retirement with premature withdrawal possible only in certain conditions. This means that in most cases, you, as an investor, cannot plan your short-term goals with a product like EPF‌‌
2. Gold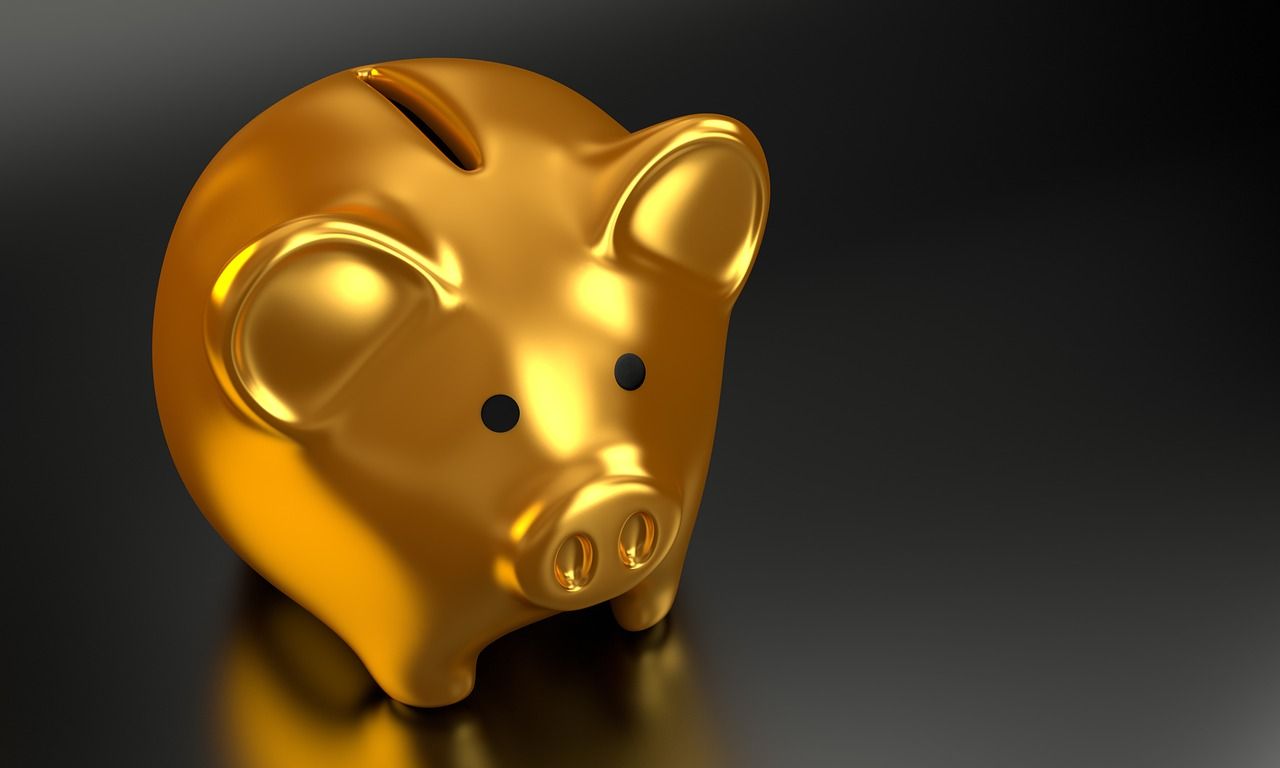 ‌‌Gold has historically been seen as a hedge against inflation. That means that in a high-inflation economy, gold prices also soar. However, recently, studies have shown that this is actually true only over an extremely long time horizon. In the short to medium term, these studies show that gold has been pretty volatile compared to inflation.‌‌‌‌ In this case, again, gold as a product cannot be treated as a hedge against inflation and assure you of inflation-beating returns.
3. Equity Mutual Funds
‌‌Yes, these are products which can very well beat inflation. But with Mutual Funds, as we all know, the problem is that they need a longer time horizon to give good returns due to the volatility of the equity markets.  Studies have shown that in order to reduce the risk of volatility, you actually need to stay invested in Mutual Funds for a minimum of 7 years! Again, not a great option for those who need money in the short or medium term.‌‌‌‌That's where the biggest challenge lies for investors today - finding good, fixed income products offering good returns is extremely difficult.
Alternative investments - some wonderful options to generate good short to medium-term returns
Today, with the advancement of technology and favorable regulations, there are some amazing options that investors can choose to put their savings in if they want low-risk, fixed returns. And one such option is to go for alternative investment products.
Alternative assets are products that fall beyond the traditional investment classes like stocks, bonds, mutual funds and range from products like invoice discounting, corporate debt, asset leasing, fractional real estate, P2P Debt investments to products like art, antiques, wine, coins, etc
These products not just offer high returns to investors, but are also dependable, since they're fixed income in nature. The cherry on the cake is that they're less risky and not prone to volatility compared to a lot of traditional products, creating a win-win situation for investors.
Lendbox is one of the leading alternative investment platforms in India dealing in P2P Debt Investments, which was launched in 2015 with the aim of revolutionising the debt investments industry.
Today, the team behind Lendbox has launched a platform called Per Annum, which gives fixed returns through a large basket of alternate investments of up to 11-14% p.a. on their investments. It is a retail investment product where the investors' money is further diversified across a carefully filtered list of products, which give great returns to the investors.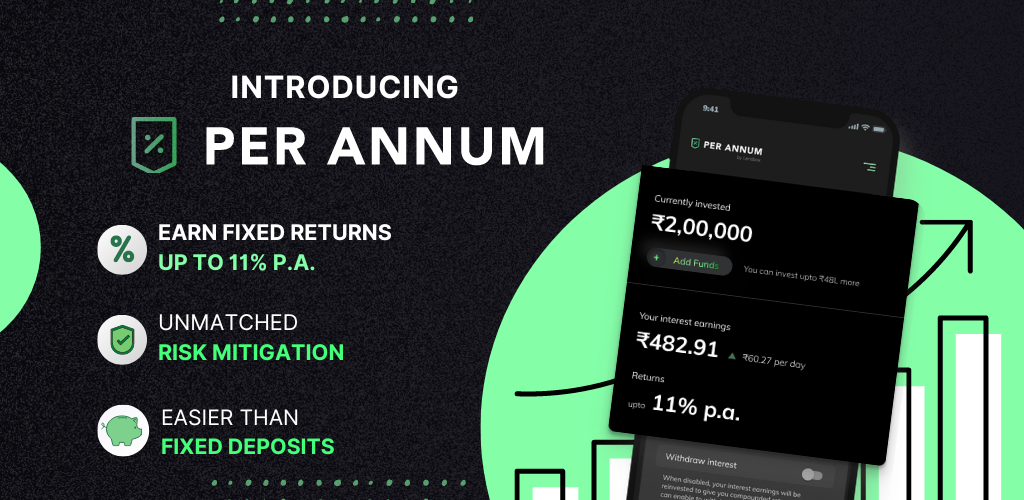 Per Annum is a great option for earning fixed returns for short to medium-term durations, and offers various advantages to investors.
For starters, the returns can be as high as 11-14%, making it one of the highest yielding fixed income products in the industry today
With regards to risk, since every investor's money is spread across multiple products, the money is diversified and the risk to the investor's capital is very low
In terms of liquidity, Per Annum also offers investors a Flexi plan wherein investors can withdraw their money as and when required. This plan gives a lot of comfort to new investors, as they can try out the product with a lot of flexibility in terms of the tenure. However, this product does offer slightly lower returns compared to the fixed-tenure products.
Per Annum is the pioneer in launching products for India's retail investors, which were previously only available to HNIs or institutional investors.
Lastly, investors can start with amounts as low as Rs. 50,000 - making it a great option for smaller retail investors too
With platforms like Per Annum, investors can have access to low-risk, high-yield, fixed-income products which were unheard of for retail investors until recently. If you're an investor looking to invest in these inflation-beating products and get great returns, sign up on the Per Annum platform today and start your investment journey!‌‌